International Women's Day is about gender equality and inclusivity, to give everyone equal respect and treatment, platform and voice. Regardless of ability, gender, race, religion, color, creed, or sexual orientation.
The #HowYouSeeMe campaign symbolizes our challenge to recognize beauty and strength beyond what meets the eye. Change how you see her.
Like the Eone watch itself, which was designed to be inclusive of people with vision impairments, the campaign highlights women with differing abilities. Eone's second spokesperson; Christine Ha, will kick off the campaign with her story about the barriers she overcame to get to where she is today.
Christine Ha
Masterchef Winner
"I do wholeheartedly believe, even though a lot times it's in hindsight, that the biggest rewards in life come from the greatest challenges. If anything I learned on Masterchef it was to begin to trust my intuition and my gut. At the beginning I brought a cheap set of pots and pans and knives and some used cookbooks from a bookstore, and learning how to cook for myself and my roommates. And of course, there were a lot of times when the food wasn't great, but when there would be something that they enjoyed, I think it gave me a lot of pleasure and joy to be able to create something with my own two hands and make other people happy with it. This sparked my passion in building connections with people!"
Mallory Weggermann
Paralympic Swimmer
"It takes a community, it takes a belief that you can be better, that you can fight back, that you can defy all odds and that you do not have to be a victim of your circumstance. A comeback is about the desire to redefine all limitations, having the courage to do what many would call impossible, the passion for what you love to do and most of all having the grace to know when you simply cannot do it alone."
Elizabeth Smith
Paralympic Swimmer
"Inclusion to me is a like swim meet. I show up on race day with my meticulously rehearsed race plan, a lane, and a goal. My competitors share the same goal - to be faster than they were yesterday. They don't know, care, or notice that I have a disability. I am my ability. All I need is the opportunity to see how fast I can go."


Lizzi was drawn to swimming because of the solitude she found in the water and joined the local swim team when she was 7. But there was no hiding her arm in a swimsuit. Swimming is where Lizzi learned how to turn stares into her fuel. She loved the sport for how exhilarating it was to set goals and achieve them. When she was 11, she set a goal to become a Paralympian.
Becca Meyers
Paralympic Swimmer
I am Becca Meyers. For #iwd2021, we're changing #howyouseeme. I am a deafblind person who has faced many challenges due to our society's perception of people with disabilities. I was born with Usher's Syndrome, a rare genetic disorder that affects my hearing, vision and balance. I was born profoundly deaf, have balance issues and have Retinitis Pigmentosa which is a progressive eye disease that will leave me completely blind one day. Society has been quick to 'label' me as incompetent, dumb and even one time a blind mute, and this had an emotional impact on how I viewed myself while growing up. However, I took those negative labels that were placed on me and channeled them through academics and swimming, to prove people wrong, that I am capable of accomplishing anything I set my mind too despite my disabilities. Today at age 26, I have won 6 Paralympic medals, 3 of them gold, set multiple world records and will graduate from Franklin and Marshall College with a stellar GPA. I am not a dumb, incompetent, blind mute person. I am Becca Meyers who has shot for the stars and have achieved things beyond my wildest dreams. This is #HowYouSeeMe.
Catherine Elliott
Dancer
Growing up I was always a bit of a risk taker. I loved adventuring out and trying new things. I have learned to make the most of a situation I couldn't control and love living life. In 2012 I was diagnosed with transverse myelitis leaving me at a T10. It was a hard adjustment being 15, and having to take a few steps back when everyone else was moving on. But to this day I wouldn't change a thing that has happened to me because it led me to this amazing group of girls I get to call my sisters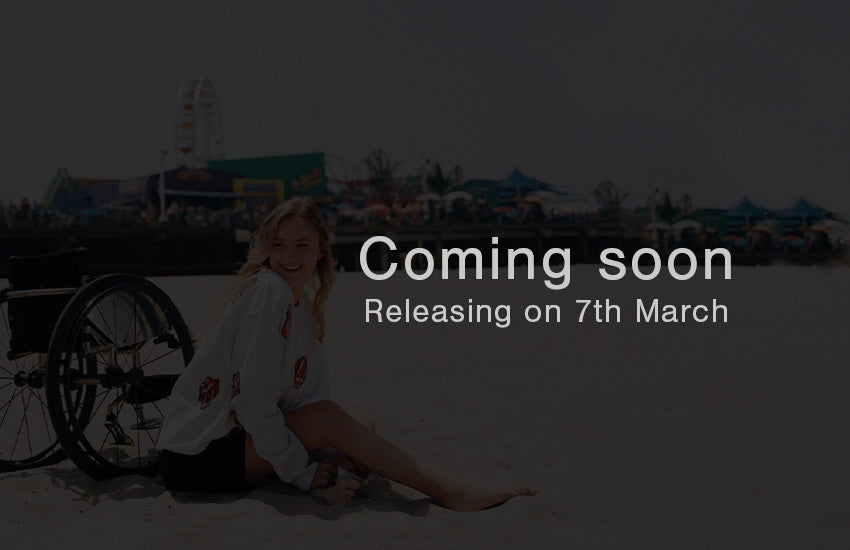 Share the hashtag. Share your story.
.