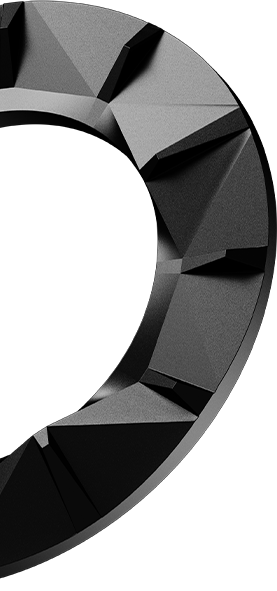 Stay updated!
We'll be launching more details about this project. Sign up below so you don't miss out.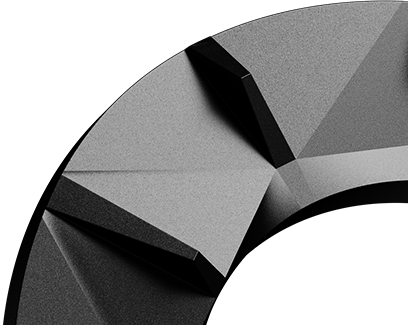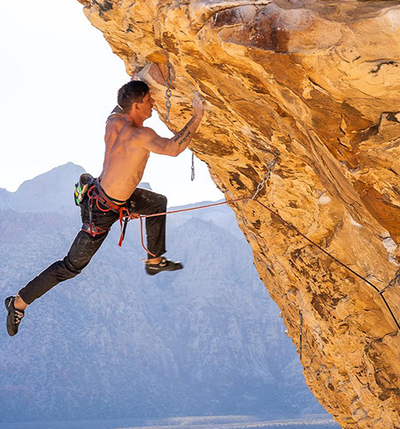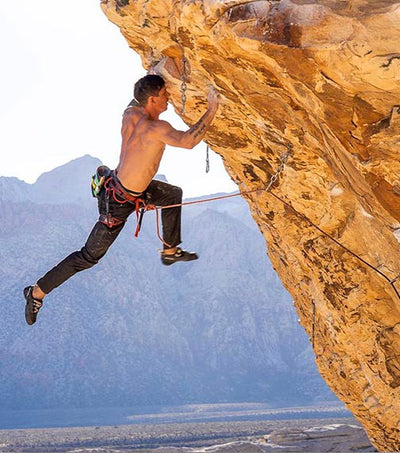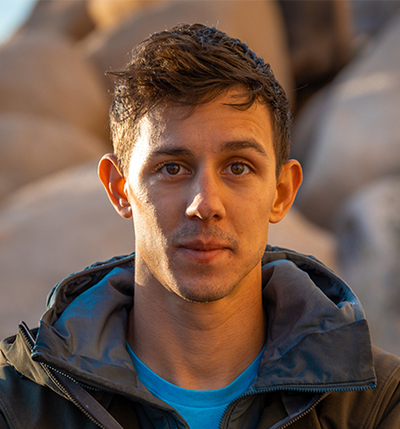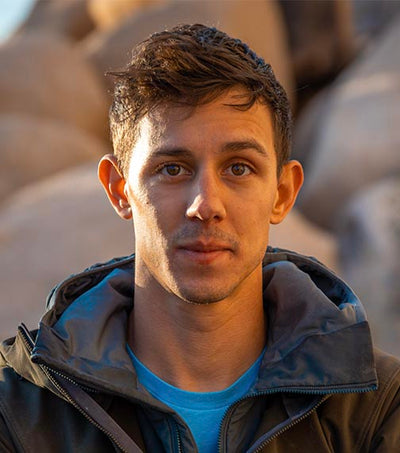 The Blind Ascensionist
When Justin lost his sight, climbing helped him build resilience and relationships, as he found his place in the world as a blind, young adult; and now he shows the world how he sees it.
Sign up below for screening events and climbing clinics with Justin.

Why Justin Salas?
Justin's story is celebrated, not only for his sporting achievement, but also his desire to improve access to the sport for people of all abilities. The values he demonstrates in the film, and the conversations it will encourage audiences to have, are perfectly aligned with Eone's philosophy and how our timepieces are designed to inspire thoughts and actions of inclusion.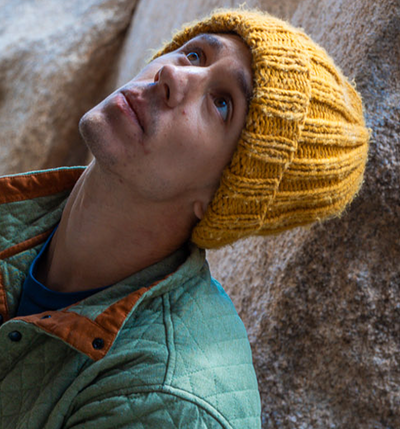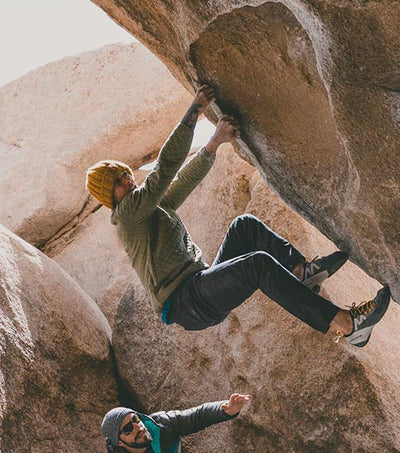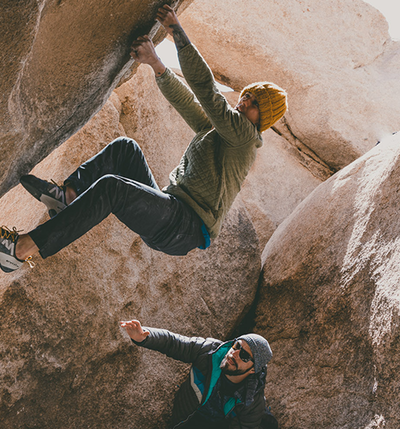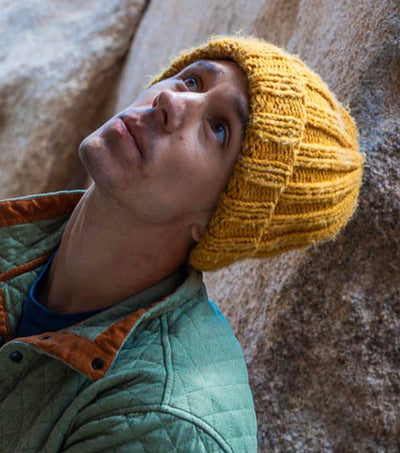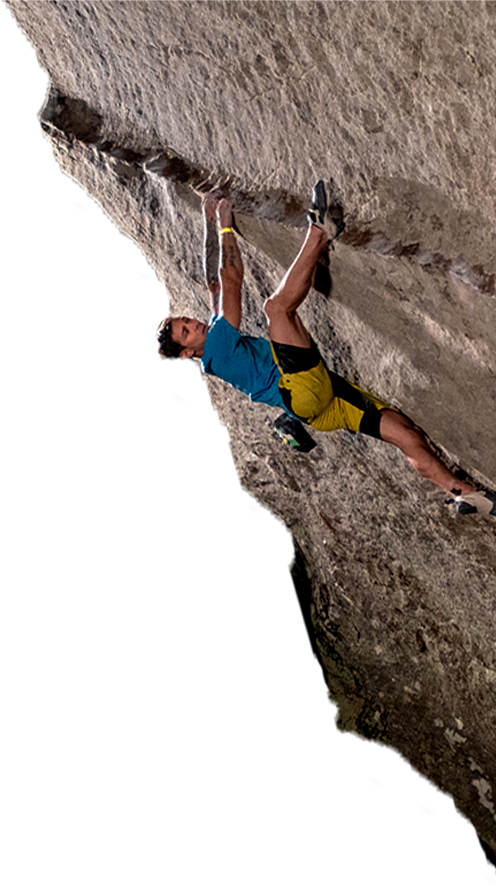 The bigger picture
"This is more than just a timepiece or film. It's about changing the narrative and perception of disability inclusion – for both the sighted and blind, low-vision community. We hope that this partnership will encourage more individuals to get involved, and be included, whatever the activity may be."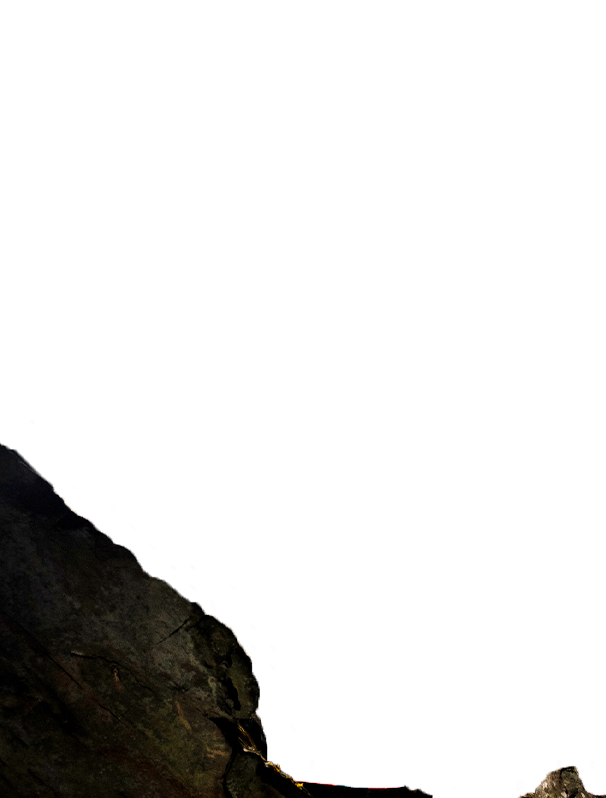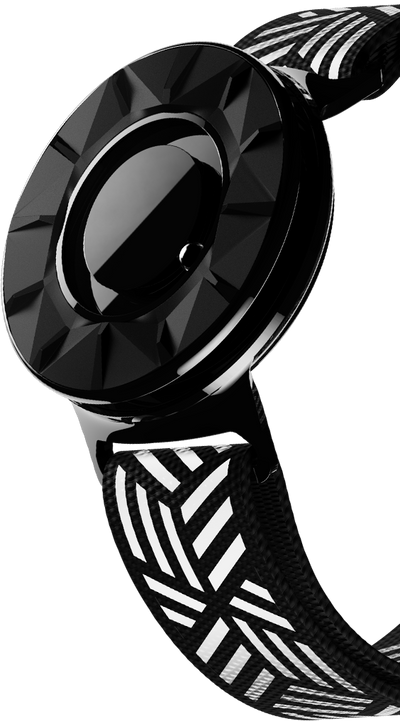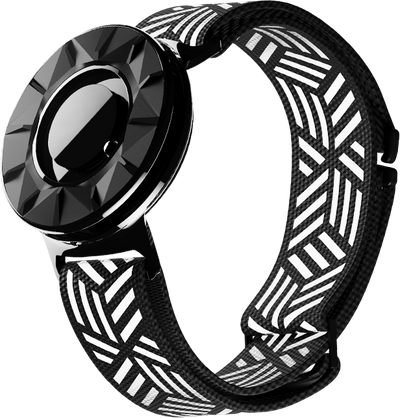 Made to move. Made in the US.
Eone will launch a new timepiece to celebrate the film. The Apex Salas, is a more accessible timepiece perfect for active Eone wearers. It incorporates an all new stretchy "hook strap"; hand-made in the US by Nick Mankey Designs.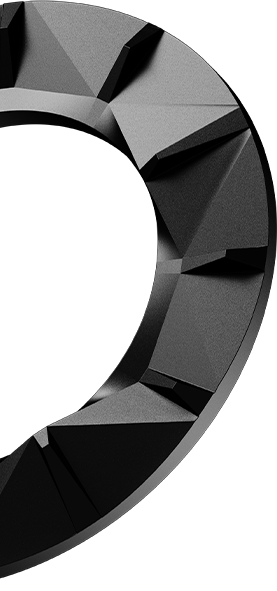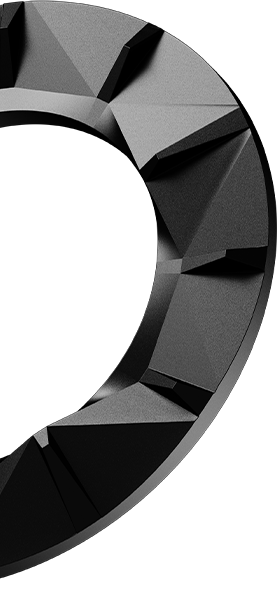 $50 donation
For every unit sold, $50 USD will be donated to NewView Oklahoma, who provide comprehensive vision services to blind and low vision individuals.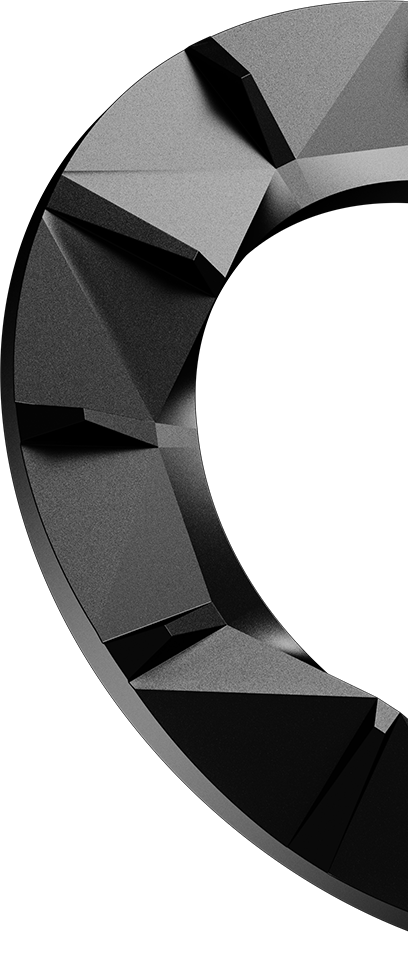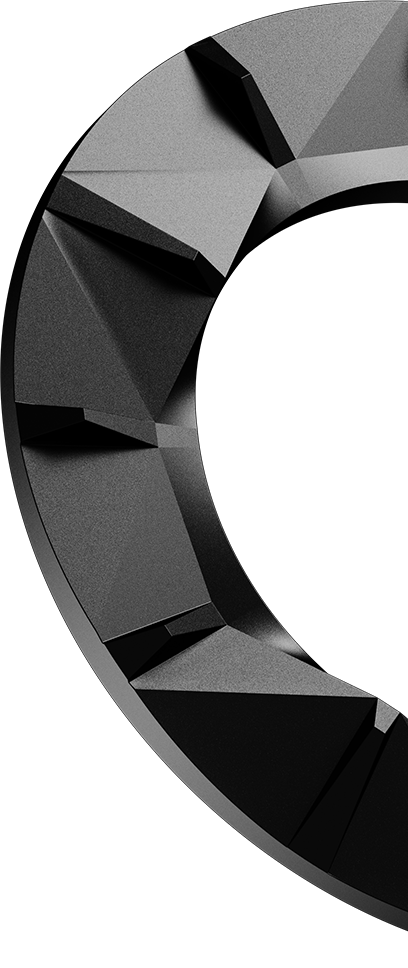 Durable. Stylish. Flexible.
Scratch resistant ceramic on the top face. All new polished 'onyx black' case. And a strap designed to move with you.

New strap, new hook.
New strap, new hook.
A community effort.
The hook strap is a collaborative effort from Eone community feedback; beginning with requests for an easier slip-on-slip-off operation. The retroreflective pattern stems from the Drip My Cane project with John Samuel and his team at ABLR – functional safety meets slick design. Each prototype iteration tested by Justin himself in daily operations on and off the bouldering walls. Last but not least, every single strap is hand-made in the US, by Nick Mankey himself.
Our ceramic Elements ring, chosen by popular demand for its pronounced, distinct hour markers and grippy texture. All brought together on a brand new polished 'onyx black' case, to contrast the rugged sporty strap and face.


Climbing clinics and screening schedule
Want to watch the film in person, and try your hand at adaptive climbing – taught by Justin himself? Find us at one of the screening locations below.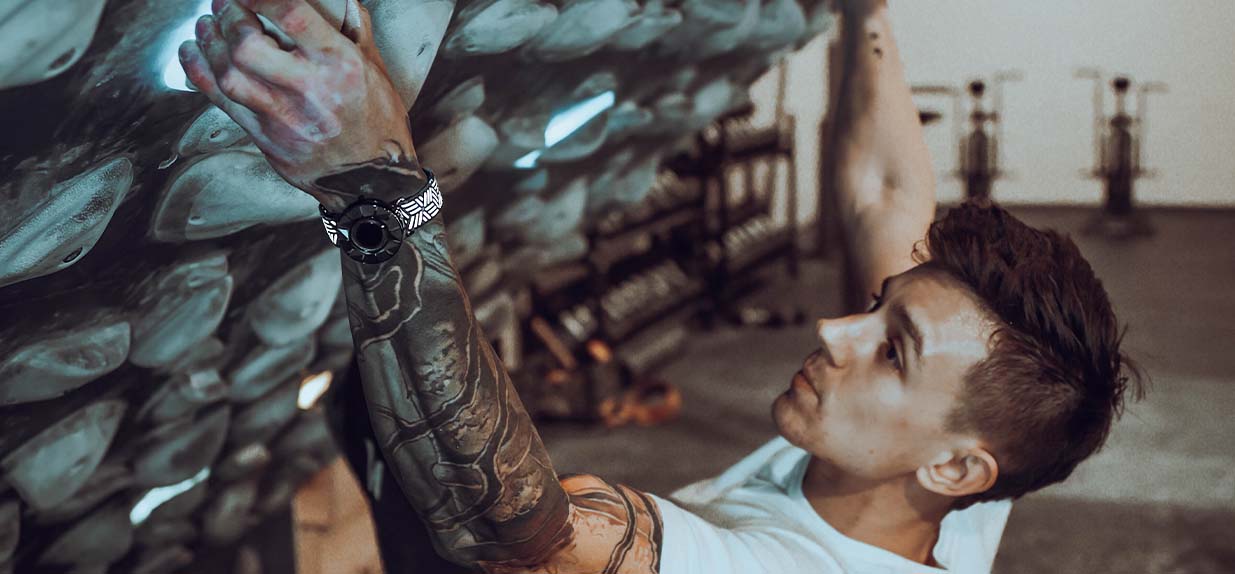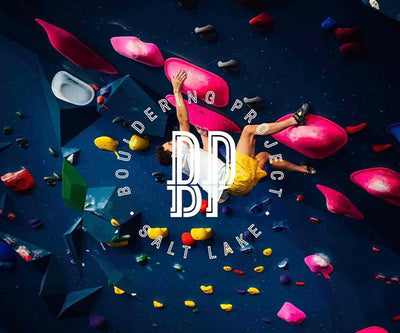 Bouldering Project
660 S 400 W Suite 600, Salt Lake City, UT 84101, United States.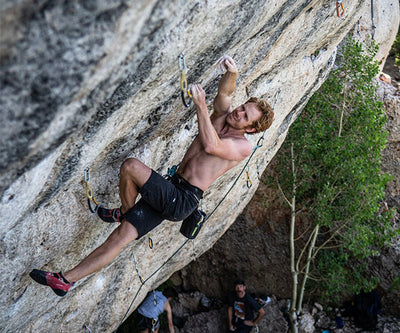 International Climbers' Festival
Lander, Wyoming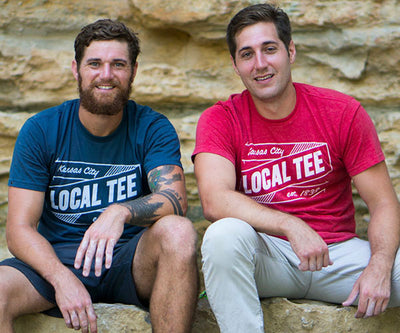 OSO Climbing Gyms
1330 Conant St, Dallas, TX 75207, United States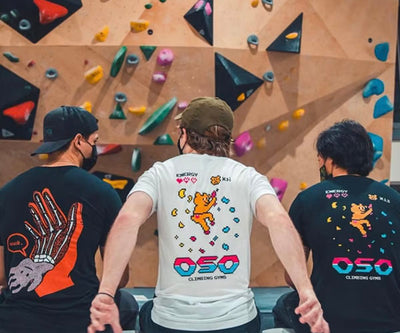 RoKC Climbing
1501 Howell St, North Kansas City, MO 64116, United States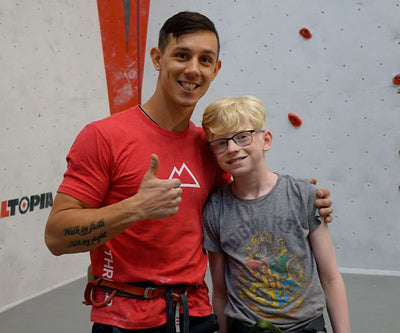 NewView Oklahoma partner event
The term "inspired" doesn't begin to express how Justin Salas makes one feel; If there was ever someone that embodied the concept of "use your time to the fullest", it would be him. And I can't think of a better companion to keep track of it than Eone. – Nick Mankey, project partner
I wanted to write something special. To create a piece of poetry that not only captured the essence of Justin's story but also the feeling I get as a person who views each day as an opportunity to create a moment, overcome its challenges and make memories built to last. Something that everyone can relate to and show how the Apex Salas is designed for everyone. – Dave Steele, project partner
Bouldering Project is committed to creating inspiring and inclusive climbing, movement, and community spaces. We are proud to have Justin, amongst many other adaptive climbers frequent our venue and excited to be supporting him, Eone, and this project. We hope this story sparks a bigger conversation on inclusion and climbing. - Shannon Hartigan, Bouldering Project, venue partner
It has been an honor to be entrusted by the Eone team and Justin to help bring "The Blind Ascensionist" to life. It is through the power of storytelling and the strength of the human spirit that we hope to engage audiences in a manner that helps shift societal perception of disability. – Jay Snyder, project partner